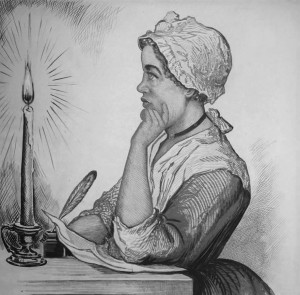 Meet Phyllis Wheatley (c. 1753-1784), the first published African-American woman, whose poem 'To Maecenas' used the most famous Augustan literary patron to explore her own  identity.
A native of West Africa, she was sold as a slave when only seven. Her real name is unknown. She was named 'Phillis' or 'Phyllis' after the ship on which she was transported (owned by New England slave-dealer William Fitch). Her surname was that of the progressive family who bought and educated her—the Wheatleys of Boston. She was soon reading Latin, Greek and Hebrew.
Hailed as a prodigy with the publication of her Poems on Various Subjects, Religious and Moral (1773), Wheatley's fame spread to Britain, which she visited. She was emancipated legally in 1778 under the terms of her master's will. But her life ended in miserable poverty. She married a free black grocer who was sent to debtors' prison in 1784, and after hard labour as a scullery maid, she died herself soon afterwards.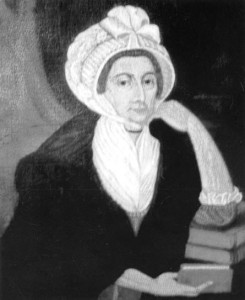 In To Maecenas (1773). Wheatley tries on a series of identities she had encountered in classical authors, in a quest to formulate a poetic persona for herself. She first adopts the voice of Horace, a freedman's son, to address her patron 'Maecenas' (another woman, Selina Hastings, Countess of Huntingdon and a prominent Methodist patron of Black Britons); Wheatley then asserts her inability to rise to Homeric or Virgilian heights, but assumes the persona of Patroclus begging to borrow Achilles' armour in the  Iliad (16.21-45).  As a black woman she says she is as unskilled in relation to the history of white male poets as Patroclus was as a warrior in relation to Achilles. In this image, her perceived artistic  inferiority and her low social status seem to be combined. This is similar to her self-abnegation as 'the last and meanest of the rhyming train' in her Ovidian poem Niobe in Distress.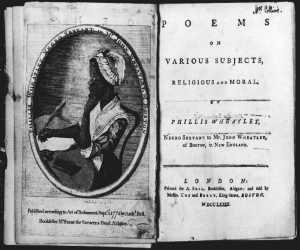 Finally, Wheatley identifies a 'true' ancestor in the African dramatic poet Terence, but asks the Muses why she can find no other: 'why this partial grace / To one alone of Afric's sable race?'.
By 1837, however, the New York newspaper Colored American argued that blacks could aspire to the achievements of the ancient Egyptians and Carthaginians, to the literary skill demonstrated in Hanno's Periplous and to the brilliance of Terence's drama. Phyllis Wheatley's fame had helped to establish African American literary self-confidence.
[For more on this subject read Emily Greenwood's chapter: 'The Politics of Classicism in the Poetry of Phillis Wheatley' in Hall & McConnell (2011) Ancient Slavery and Abolition, available online here.]