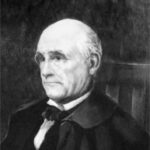 Meet Robert Mitchell Henry, Professor of Latin, Workers' Educator, and author of The Evolution of Sinn Fein (1920). This passionate and brilliant intervention in politics was published just as the Government of Ireland Act (1920) was dividing the nation Henry loved and placing the poor Catholics of the north in an even more hazardous position.
The Evolution of Sinn Fein was published in North American, English and Irish editions and was widely read and quoted. It helped to engender, within English middle-class circles, sympathy for the Irish poor and Irish Catholics on both sides of the new border. Henry was an ardent supporter of the movement to save the Irish language and culture as well as secure Irish independence from Westminster. But he always emphasised that the fundamental issue was economic and that it had been a coalition of Anglo-Irish middle-class interests which had kept most of the Irish in subjection.
The originality and importance of Henry's study, as well as its impact during the early years of 'divided Ireland', have long been acknowledged amongst specialists in Irish history. What has not always been appreciated is that it is grounded in an understanding of history developed through his work on Latin historiography: Henry's scholarly earlier publications included a commentary on Livy book 26, and he subsequently focussed on the Fall of the Roman Republic, writing on Cicero, Catullus, and Virgil.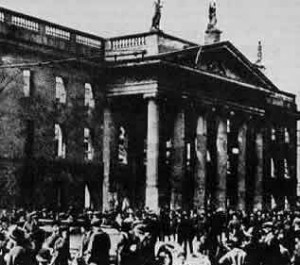 He uses his lengthy quotations, as if in a Greek tragic drama, from the famous speeches of the leaders of the doomed 1916 Easter Uprising. This, he wrote, 'came like a flash of lightning in an evening twilight, illuminating and terrifying.' The climax to his narrative is undoubtedly the executions of the Irish Republican Patrick Pearse and Irish-Scottish Socialist James Connolly.
Henry, a Methodist, was convinced that British imperialism, modelled on Roman imperialism, would prevent the dream of a united free Ireland achieving realisation in his lifetime, since the movement simply did not have the power and resources. Today he would be called 'a public intellectual'. His political opinions were valued far beyond the academy. He was deeply committed to extending education to the working classes, lecturing to the Workers' Educational Association and playing a leading role in the foundation of the Classical Association of Ireland.