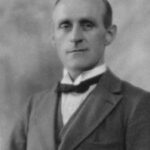 Meet Jack Lawson (1881–1965) a self-confessed 'two-legged mule of industry' who read ancient history in his spare time and believed in a complete education for workers. One of the ten children of John Lawson, a merchant seaman turned miner, Lawson followed his father down into Bolden pit, Co. Durham, at the age of twelve. By the time he died he held the title of 1st Baron Lawson.
As we learn in his best-selling autobiography A Man's Life (1932), although he was keen on gambling away his meagre earnings as a youth, Lawson, was also extremely passionate about books. To his father's dismay he began to build a large library of second-hand books, shelved in empty orange crates. One of his favourites was his copy of Gibbon's The Decline and Fall of the Roman Empire. He spent his penniless weekends 'in following the Goths over Europe, right into old Rome, or marching with Attila's "Huns"'.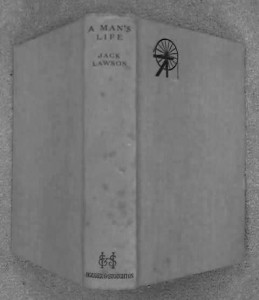 After making friends with other bookish miners, some of whom even taught themselves ancient Greek and Latin, he went to the newly formed Ruskin College, Oxford. After graduating his teachers encouraged him to continue his studies, but he preferred to return to Bolden and his work in the pit, from where he would embark on his successful political career. He eventually became Financial Secretary to the War Office in the first Labour government and to his great pride became the first Lord Lieutenant of Co. Durham.
Lawson's relationship with classics was life-long; in fatherhood the magical tales of old were ever popular with his children: "The wooden horse of Troy… has no equal for growing boys. The idea that men should make a horse like the one Santa Claus sent. Only, as big as big! When those men pushed that wooden horse up to the gates of Troy and ran away – how silly. Almost as silly as the men of the city who pulled it inside the gates. When those concealed inside the horse jumped out – that was something to shout about. That wooden horse was a real winner and had to do his stuff time and time again."
n.b. around 1900