Admire George Smith (1840-1876), the working-class intellectual titan who made the first crucial steps in deciphering the mysterious Cypriot syllabic script.
Brought up in a Chelsea slum tenement, after minimal schooling in which he learned little except the Old Testament, Smith was apprenticed to an engraving company off Fleet Street at the age of 14. He spent every leisure minute in the British Museum poring over the recent finds from Nineveh and Babylon. He taught himself ancient languages including cuneiform, and got a low-paid post as a 'repairer', piecing together inscribed fragments. He became indispensable to the great star of cuneiform studies, Major-General Sir Henry Creswicke Rawlinson.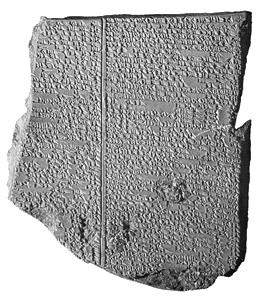 Almost all of the 3rd and 4th volume of Rawlinson's Cuneiform Inscriptions was actually contributed by Smith, whose own works changed the face of Assyrian Studies. Besides an avalanche of game-changing monographs including the enormous Annals of Assurbanipal, he brought the world the Babylonian creation poem Enuma Elish. But his most famous feat was the sensational public reading in 1872 of his translation of the account of the deluge from the Epic of Gilgamesh. This made it difficult to read the flood in the Old Testament as anything other than myth rather than history.
The deluge forms part of the Epic of Gilgamesh, which Smith miraculously deciphered from the clay tablets discovered by the Assyrian Hormuzd Rassam. The translations Smith gave to the world between 1873 and 1876 changed our understanding of the history of literature for ever. He also cracked the mysterious archaic syllabary of Cyprus in 1871.
Having rewritten biblical studies and invented Babylonian literature, as well as fathering six children, Smith died of dysentery at the age of 36 in Aleppo and was buried in the Protestant cemetery belonging to the Levant Company.