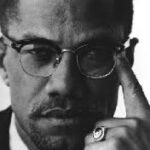 Read the autobiography of Malcolm X (originally Malcolm Little), human rights activist and leader of the Nation of Islam. In particular, read about the books he read in prison, which centred on ancient history and included Homer and Aesop's Fables.
In 1946, at the age of twenty, he was convicted of larceny and incarcerated in Charleston State Prison (Boston, Massachusetts). He recalls that he was barely literate at that time. But once he was transferred to the nearby Norfolk Prison Colony in 1948, he rapidly educated himself.  He was fortunate in the massive library at the Norfolk institution. It had been bequeathed by Charles Parkhurst, a classicist, clergyman and social reformer, author of books including The Forms of the Latin Verb, Illustrated by Sanscrit (1870). Many of Parkhurst's books were on ancient history, and helped Malcolm to develop his understanding of how European imperialism had distorted the achievements of non-European peoples.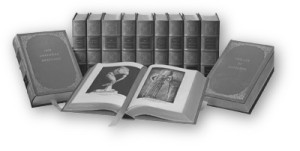 He learned his Greek and Roman history from volumes II and III of Story of Civilisation by Will and Ariel Durant, and from H.G. Wells' The Outline of History. He was drawn to Aesop's Fables because he believed that Aesop had been black himself, and that 'Aesop' was a Hellenisation of the ethnic term Aithiops, 'Ethiopian.'
The prisoners held a weekly debating society. Malcolm recalls how much he enjoyed using his new-found knowledge in verbal dueling. "In a debate about whether or not Homer had ever existed, I threw into those white faces the theory that Homer only symbolized how white Europeans kidnapped black Africans, then blinded them so that they could never get back to their own people. (Homer and Omar and Moor, you see, are related terms)."
Some of Malcolm X's Afrocentric historical notions, including this one, may have gone much further than the evidence allows. But he inspired a whole generation of African Americans to educate themselves about the ancient empires, a direct result of finding himself imprisoned with Charles Parkhurst's outstanding library.