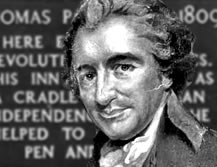 It all started with Edith's encounter asking 'What did Tom Paine really think about the Greek and Roman classics?'Since then at C&C we've been haunted by the ghost of Old Tom Paine. On Monday we even found ourselves looking down at the desk upon which he wrote his earth-shaking political pamphlet 'The Rights of Man' (1791). Beneath his watchful gaze we harvested the The People's History Museum for working-class encounters with classical culture. Stay tuned for these to reach the archive. Inspired by our visit to the museum Edith blogged about Aesop's Reformist Twigs for this week's Edithorial.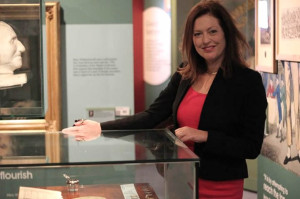 That very same evening we met the sea of smiling faces above: Team Photo #3, AKA The Manchester Lit and Phil Society, to whom Edith delivered the Wilde Lecture on the question: 'Is the Study of Greek and Roman Classics Elitist?' You can listen to the full lecture here.
The Manchester Literary and Philosophical Society is the first and oldest society of its kind in the World. It was established in 1781, with the express object of 'promoting the advancement of education and public interest in any form of literature, science, arts or public affairs'. Just the place, we thought, to tackle such a prickly subject. Please join in the discussion in the comments below the video.
Last week saw the opening of another exciting institution: The East Oxford Community Classics Centre, founded by The Iris Project and its director Dr Lorna Robinson. Here's a short video we made at the launch:
We're adding encounters to the archive frequently now, so please keep dropping into the C&C website. Your comments, additions and ideas for future encounters are always welcome. Our colleague at the Collegium Budapest Cristian-Nicolae Gaşpar kindly sent in this fantastic picture of 'Hercules' 13th labour' (1914-5) by Perham Wilhelm Nahl, which he quite rightly called 'a perfect mix of classics and optimist capitalism'. Here the mighty Hercules powerfully fulfils his role of the symbol of the workers and engineers who cut what was to become the Panama Canal. Thanks Cristian! Till next time,  h