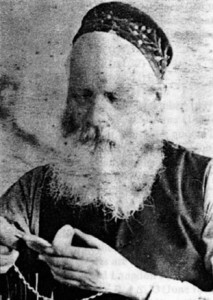 Meet Roger Langdon (1825-1894) the self-taught 'Station Astronomer' who began working life as a Somerset farm-hand and left it a much-loved stationmaster in Silverton, East Devon. For twelve years he worked nights as a switchman in Durston Junction, near Taunton, during which time he became fascinated with and deeply knowledgeable about the celestial bodies and their movements. The same profound curiosity drew this man–with absolutely no formal education–to learning ancient Greek in his forties. On being promoted to stationmaster at Silverton on the Great Western line from London Paddington to Penzance he built himself his first telescope. Over the following years he constructed another 3 telescopes and his own observatory, and became one of the most respected astronomers in Britain, developing his own method for photographing the moon and the transit of Venus.
But, how on earth did this star-gazing switchman gain the opportunity to study ancient Greek? In his autobiography, which was completed after his death by his daughter Ellen, who writes: "At this time Mr Jackson held evening classes for men and charged them a halfpenny a week. Father with some others went to him to learn Greek, and got on very well with it. He greatly enjoyed these classes, and in later life would say how grateful he was for them."
The "Mr Jackson" Ellen Langdon names was none other than The Reverend John Jackson, a Baptist Minister, who in the 1840s took it upon himself to prepare "suitable young men" for entering dissenting theological colleges, and for non-conformist missionary or pastoral work. The Baptist Magazine (1841) tells of his early success: "Three of these [young men] are now prosecuting their studies at Bristol, Stepney, and Bradford. One is settled in the pastorate. Two have been directed to important spheres of usefulness as town missionaries; one is occupied in missionary labour abroad: and three are now in the house."
This preparation for a life as clergymen would have consisted predominantly of learning Greek and Latin. Over twenty years later Jackson was still teaching the "learned languages" in Taunton. It is wonderful to discover that on the side of his missionary training he also taught Greek to workers for halfpenny a week, thus providing an extremely rare and precious opportunity for working-class men to experience and benefit from a slice of the prohibitively expensive classical education. What is even more even more exciting is that one of his studious pupils was destined to rise per ardua ad astra (in more sense than one) by presenting an academic paper in 1871 to the Royal Astronomical Society in London.
Many thanks are due to Graham Parnell and the Silverton Local History Society for generous collaboration and kind permission to use the pictures